Nootopia is the home of the Pesky Penguins. It is where Pesky Penguins live, work, and play, and its founding has been chronicled in The Lore.
Nootopia is a digital world that you can explore! Everybody is welcome visit Nootopia, which is constantly evolving and growing.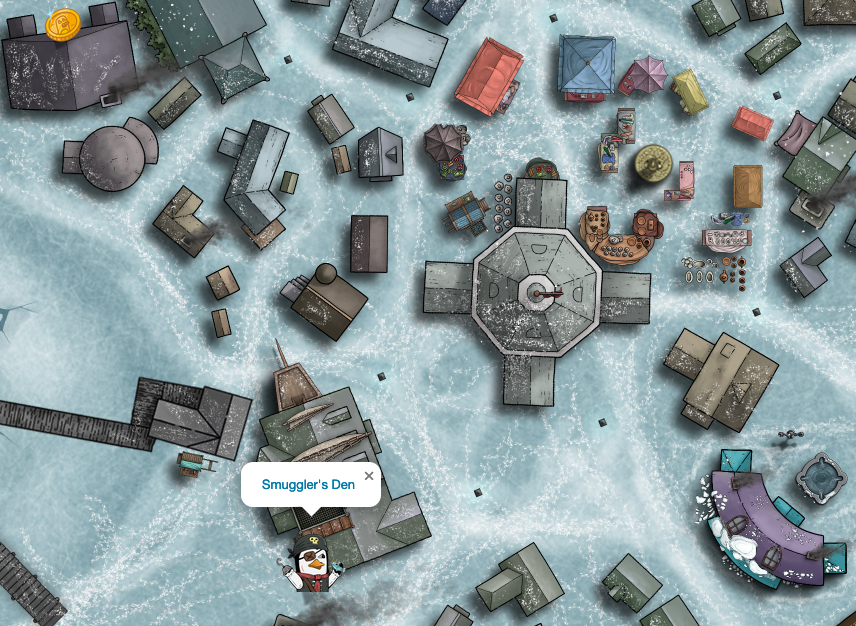 Nootopia is a map-based web application with custom 2D tiles for the entire city. Not every building has a marker (yet!), but readers of the Lore will notice familiar locations and lots of tiny details spread throughout the city.
Nootopia is where our features live. Whether it's a staking location or a feature like the Wishing Well, every feature and experience and that is added to the collection gets its own location in the world!